Otvoren prvi poziv za podnošenje projekata u okviru programa "Evropa za građane i građanke"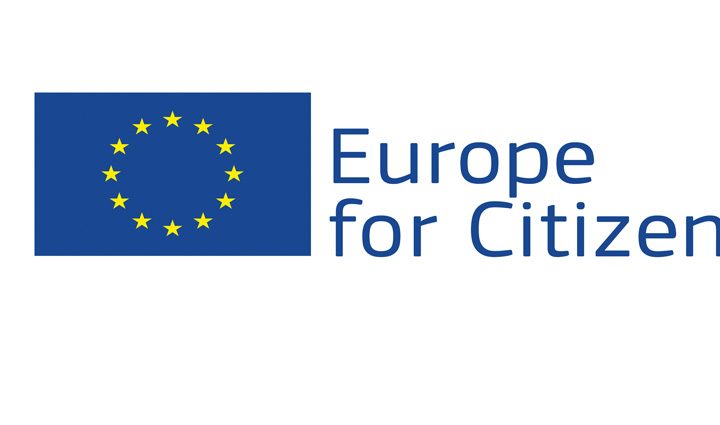 U skladu sa sveobuhvatnim ciljem približavanja Unije građanima, opći ciljevi Programa su sljedeći:
– pridonijeti da građani razumiju Uniju, njezinu povijest i različitost,
– promicati europsko građanstvo i unaprijediti građansko i demokratsko sudjelovanje na razini Unije.
1.2. POSEBNI CILJEVI
Posebni se ciljevi provode na transnacionalnoj razini ili imaju europsku dimenziju:
– podizanje svijesti u pogledu sjećanja, zajedničke povijesti i vrijednosti Unije te ciljeva s obzirom na promicanje mira, vrijednosti Unije i dobrobiti njezinih naroda poticanjem rasprava, promišljanja i razvoja mreža,
– Poticanje sudjelovanja građana u demokratskim i građanskim inicijativama na razini Unije i jačanje njihova razumijevanja postupka donošenja politika u Uniji i promicanjem prilika za društveni i međukulturni angažman i volontiranje na razini Unije
Programme guide:
Programme Guide 2019: programme_guide_2019_en
Programski vodič 2019: programme_guide_2019_hr
Call for Proposals 2019: call_2019_en_1
Calendar 2019-2020
Deadlines for submission of applications
Strand 1. European Remembrance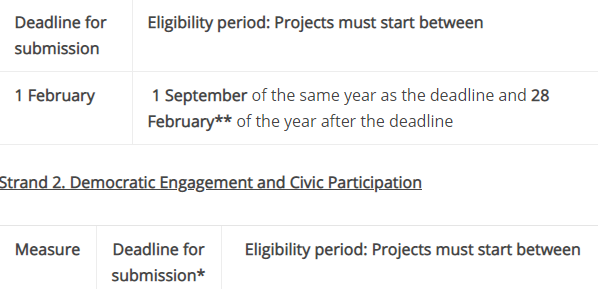 Strand 2. Democratic Engagement and Civic Participation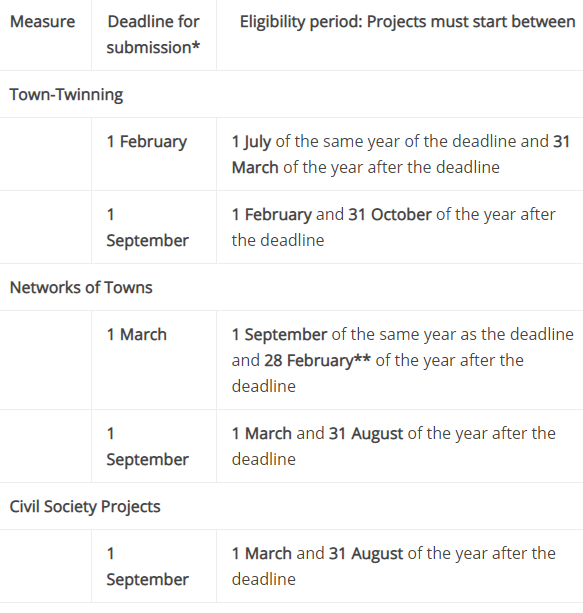 Nota Bene:
The above dates have to be confirmed in the related Call for Proposals.
* Applications must be submitted before 12.00h (CET) of the final date for submission of applications. When the deadline falls on a weekend, the subsequent working day will be confirmed (in the related Call for Proposals) as the final submission date.
** For 2020: 29 February.
More information: https://eacea.ec.europa.eu/europe-for-citizens_en
Izvor: https://www.mreza-mira.net